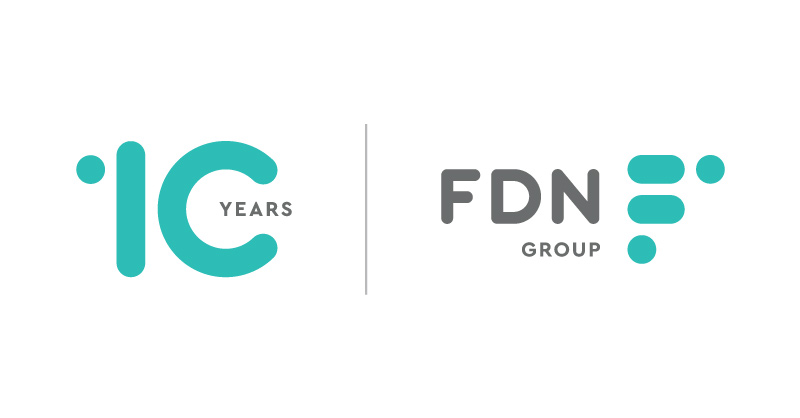 14 SEPTEMBER 2020
We turned 10 - Celebrating FDN's 10 years anniversary!
In 2010 we started an ambitious effort to create an innovative company that offers high quality services to its customers. A difficult task with many obstacles and challenges. We did and we continue vigorously on the path of innovation.
Our company would not have reached this point without the absolute and substantial trust shown to us by our customers. Together we managed to create beautiful projects and build long-term win-win collaborations. We faced the challenges and the problems and turned them into new opportunities. Together we evolved and created strong bonds.
Thank you very much!
FDN GROUP are its people who worked with a vision, knowledge and passion, each individually and all together. We are a strong, efficient & united team and this can be seen in the result.
We thank all the people during these ten years worked & collaborated with us and together we produced this exceptional result!
In the following link we have created a beautiful timeline and video with the best and strongest moments of the decade. Let's go louder !! Let's go more innovative !! Let's go higher !!
> Here it is the timeline
---